2015 is shaping up to be a very memorable year with a handful of releases from veterans announced (where is that Chromatics and James Blake record?) to newcomers dropping some great material.  Looking at all the albums it's hard to narrow everything down and pick the ones worth listening to.  There's so much more on the horizon, but for now here are the ones we have been listening to the most this year.
21) Ducktails
St. Catherine 
Domino; 2015
On St. Catherine Matt Mondanile is more comfortable with his voice than ever before.  The production is crisp, the melodies are bright, and the vocals are in the forefront.  It's a departure from his earlier stoned out tropical drone which we saw already on 2013's Flower Lane.  It's Ducktails' most expansive record to date featuring more string arrangements and some wonderful backing vocals from Julia Holter on a couple of tracks.  It's still Matt Mondanile at its core though with album opener "The Disney Afternoon" sounding like the most traditional Ducktails song we've heard in a while.
Keep an eye out on the site for a feature on Ducktails coming soon.
20) Domenique Dumont
Comme Ça
Antidote Recordings; 2015
Thanks to our friend at Gorilla vs Bear to alerting us on this release.  Not much is known about this artist other than they make some great psychedelic surf dub ready for the summer.  Just listen and and enjoy.
19) Nosaj Thing
Fated
Innovative Leisure/Timetable; 2015
Nosaj Thing is known for making some great glitch-hop beats and Fated is no different.  Chance the Rapper is featured on "Cold Stares" one of the most vocal centric Nosaj Thing tracks.  He delivers a solemn ghostly flow over warping synths and dead pan drum kicks.  As the album progresses it becomes more ambient and less beat heavy giving it a dystopian future feel.  It's a dark and icy album sent to us from another realm.
18) Nicolas Jaar
Pomegranates
Other People; 2015
While not a true followup to Jaar's excellent 2011 debut it's one of the more mesmerizing and interesting releases of the year.  Originally released as Nico's alternate soundtrack to  the 1969 Soviet avant-garde film The Color of Pomegrantes, he recently put it up as a free download to enjoy as a stand alone piece and it holds well without the film.  Partly because not everything was made with the film in mind.  "'Survival' was originally meant to be the backing track for "Ghetto", a track I produced for Dj Slugo where he talks about growing up in Chicago. "Shame" is a beat I made for a rapper, that was declined", Jaar points out in a note that comes with the free download.  It's an interesting mix of 20 songs that range from straight up ambient to more hip-hop inspired/beat heavy.  If there is one producer who could make and album like this work it is Nicolas Jaar.
17) Thundercat
The Beyond / Where The Giants Roam
Brainfeeder; 2015
Thundercat is having a great year and chances are you've probably already heard some of his stuff via Kendrick Lamar's To Pimp A Butterfly.  Billed as a mini album, it follows a trend this year of surprise and unexpected releases.  It focuses on smooth jazz and soft ethereal soundscapes built around Thundercat's marvelous falsetto.  Brainfeeder has always been on the cutting edge of (electronic) music and with Thundercat, Flying Lotus, and Kamasi Washington having a hand in the biggest album of the year as well as their own releases respectively, there's nothing the trio cannot accomplish.
16) Unknown Mortal Orchestra
Multi-Love
Jagjaguwar; 2015
Following in the foot steps of Tame Impala, Unknown Mortal Orchestra have upped the synth flourishes and psych heavy elements that grabbed people's attention in the first place.  With a fascinating back story behind the album, Multi-Love is one of the more underrated releases of the year.  The songs here are funkier  with an unforgettable bass line and danceable groove on "Can't Keep Checking My Phone".  Multi-Love is an album that deserves more praise and attention even if a similar and better album is about to drop, there is room for both.
15) Shamir
Ratchet
XL; 2015
Shamir has crafted an insanely catchy R&B pop album that is begging to be played in every single Urban Outfitters store.  Fronting an androgynous aesthetic, his music is very sincere and all him.  It's a fun dancey album sure to make your summer more enjoyable.
14) Soko
My Dreams Dictate My Reality
Because Music; 2015
Soko has ditched her cutesy lo-fi aesthetic on Dreams Dictate in favor of upping the fidelity, creating catchy post-punk pop songs with a little help from Ariel Pink along the way.
13) Knxwledge
Hud Dreems
Stones Throw; 2015
It's a good year for the New Jersey based producer Glenn Boothe better known as Knxwledge.  He received production credit on the biggest album of the year ("Momma" off Kendrick's Butterfly) and released a fantastic beat tape on Stones Throw.  His glitchy jazzy sound fits right in with others on the label and is very reminiscent of Dilla's Donuts (even "Momma" sounds like a Dilla beat).  With 26 tracks on the record, most of them under a minute, it never meanders or loses your attention.
12) Shlohmo
Dark Red
True Panther/Wedidit; 2015
On Henry Laufer's (aka Shlohmo) second full length he's turned away from the glitchy aquatic beats that grabbed people's attention, instead opting for something darker, brooding, and cold.  Gone are the melodies that could hook someone in for repeated listens.  There is more use of live instruments such as guitar and real drums.  "Buried is the standout here a sprawling seven minute slow burn that actually sounds pretty reminiscent of some of the more ambient stuff off Bad Vibes.  Dark Red will probably divide fans who want something more laid back and less aggressive, but it makes for an interesting sonic pallet for Shlohmo. One that gets better the more time you spend with it.
11) Monster Rally & Jay Stone
Foreign Pedestrians
Gold Robot Records; 2015
Released earlier this year during the winter the music on Monster Rally & Jay Stone's tropical escapism vacation is more relevant now during the dog days of summer.  Stone's rhymes flow smoothly over Monster Rally's top notch production.  "The production sounds foreign in different ways, and the lyrics are riddled with pedestrian situations," Jay told us earlier this year.  There's really nothing else out there that sounds like Foreign Pedestrians.  A summery hip-hop record that feels like it was recorded somewhere outside the States.  With seven tracks the biggest complaint is that the journey is over all too soon.  Flip the record over though and you have an all instrumental side showcasing Monster Rally's production.  It brings to mind a more traditional Feighan album and one can pick apart his lush samples.  There's something very satisfying about listening to Monster Rally's music multiple times.  We hope to hear more from this duo in the near future.
Check out our review of Foreign Pedestrians and interview with Monster Rally & Jay Stone.
10) Viet Cong
Viet Cong
Jagjaguwar/Flemish Eye; 2015
Viet Cong is essentially a continuation of Women, who put out their last wildly underrated album, Public Strain, in 2010.  Going through some lineup changes after being on indefinite hiatus and the death of their guitarist in 2012, Viet Cong has put out the best post-punk album of the year.  Like Women before them they maintain just the right amount of noise and melodic hooks to keep their audience captivated neither element overtaking the other.  "March of Progress" is a hi-light showcasing their ability to add to melodic elements over a melancholic droning organ and marching drum rhythm.  The album is chaotic, but held together by a very tight rhythm section with a dominant groove.
9) Earl Sweatshirt
I Don't Like Shit, I Don't Go Outside
Columbia/Tan Cressida; 2015
"if ya soul intact let me know"
On I Like Don't Shit, Earl continues to distance himself from Odd Future, the crew that helped hype him up as one of the more talented rappers to emerge from the past five years.  There's no interruptions from Tyler spelling out Golf Wang ("Nah, no, nah, nah, fuck that. Niggas think cause you fucking made 'Chum' and got all personal that niggas won't go back to that old fucking 2010 shit about talking 'bout fucking everything-all. No, fuck that, nigga, I got you. Fuck that"), just Earl bearing his soul and trying to deal with the death of his grandmother.  The only 2010 aspect on this would be the lo-fi production on songs like "Grief", but have a much more mature attitude.  Earl has been through a lot over the years including being sent off to Samoa.  "This is the first thing that I've said that I fully stand behind, like the good and the bad of it", Earl told NPR and this album is about getting his life back on track after being rushed into dropping a debut album upon his return (even if his label did fuck up the release).
8) Kamasi Washington
The Epic
Brainfeeder; 2015
If there is one record label having a great year it's Brainfeeder.  From Thundercat and Washington being featured on To Pimp A Butterfly to Washington releasing one of the most successful and fantastic jazz records in recent memory, quite a feat in 2015.  The Epic spans three discs in just under three hours and is quite a task to sit through, but hopefully people will extend the same courtesy to Washington's art as they did to Kendrick's.  Speaking highly of Butterfly Washington said in a recent interview  "Kendrick's album killed this notion that people are stupid and can only understand music that's extremely simple. Information is too accessible for people to be that shallow. People are smarter than they've ever been!"  Hopefully people will take notice and recognize the same on Washington's fantastic debut.
7) Father John Misty
I Love You, Honeybear
Bella Union/Sub Pop; 2015
The best thing Josh Tillman did for his career was to leave Fleet Foxes and as Father John Misty he's made more interesting and memorable music.  All of the orchestration is very grand and one of the more brutally honest love records of the year.  "…the entire album is basically about him meeting his wife."  Honeybear features a range of music styles and deeply personal lyrics, Tillman remains inventive with his songwriting and instrumentation, while talking about funny and poetic things.  There is a single unifying theme throughout the record, it is about finding real love and sincerity from the rest of everyday life.
6) Tobias Jesso Jr.
Goon
True Panther; 2015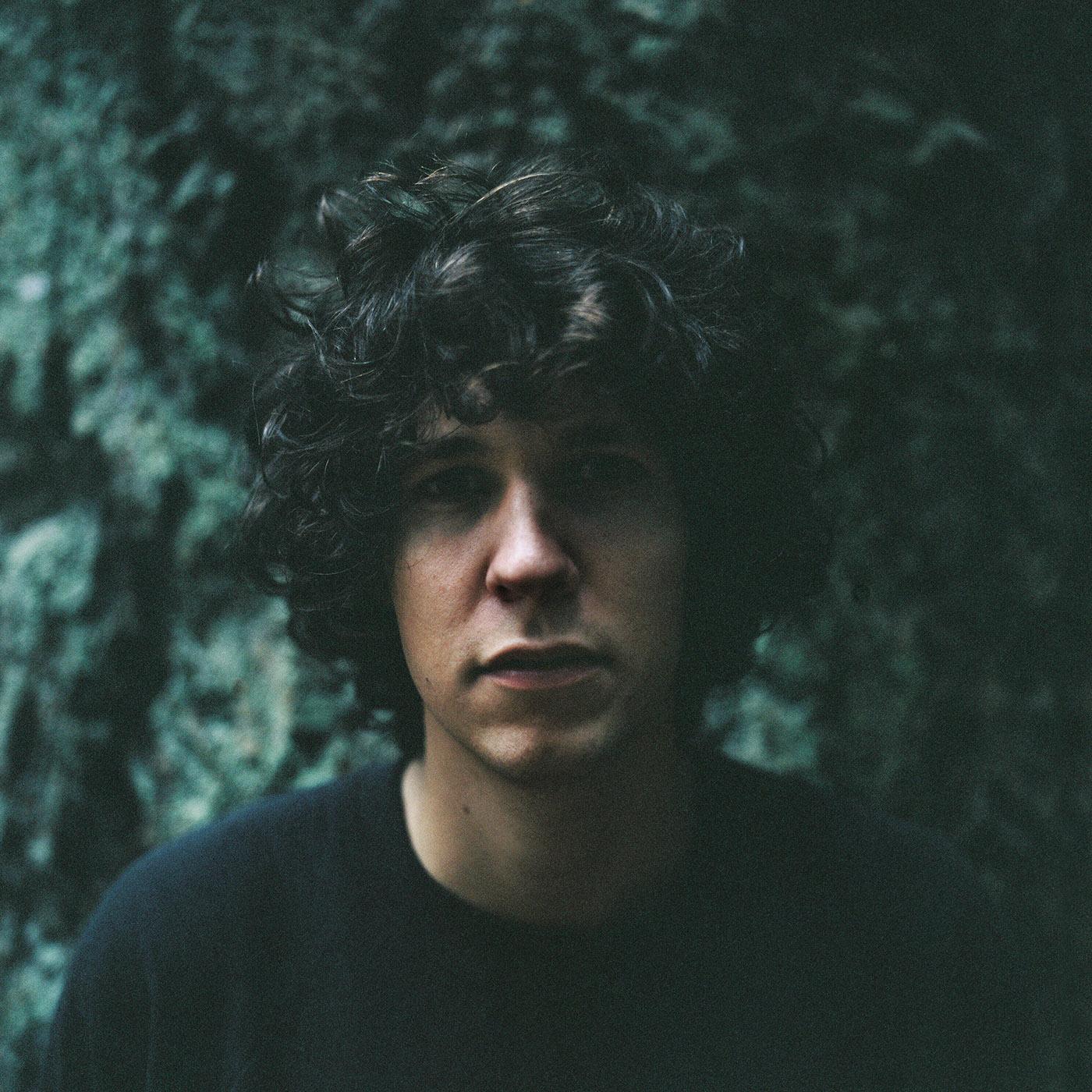 It's cliche as it gets.  Songwriter moves out to LA and returns home after heartbreak and hitting rock bottom to write a depressing record about his unfortunate experiences.  However cliche Goon comes off it makes up for with it's pristine production and timeless songwriting.  Those adjectives are tossed around a lot when talking about Tobias' work, but they fit his aesthetic so well.  "Hollywood" has the best ending two minutes of a song this year when the twisting horns kick in and make it feel like everything is fading away.  As Mark Richardson puts it "Jesso has a knack for writing songs that you feel like you've heard before, even if you can't quite pin down a precise antecedent. Which is another way of saying he writes songs that sound 'classic' in the best sense of the word."
5) Holly Herndon
Platform
4AD/Rvng Intl.; 2015
"Now that experimental music is in the club, what does that mean politically?  Will we just hear weird sounds and then get drunk and dance, or are we now able to discuss the values that experimental music can conjure up in those scenarios as well?," Herndon told Pitchfork.  This what Platform explores and tries to convey to the listener.  At the music's core is Herndon's densely processed and manipulated vocals, pitch shifted, faded, and panned.  Giving her sense of melody and harmony this is one of the more challenging, yet extremely rewarding pieces of art this year.
4) Sufjan Stevens
Carrie & Lowell 
Asthmatic Kitty; 2015
The long wait is over and Sufjan has finally released his first album in five years.  Billed as a return to his folk roots, Carrie & Lowell doesn't quite feel in the same category as his earlier discography.  It's more of a natural progression for Stevens instead of going full on electronic he's stripped his songs down and made them more minimal and intimate.  "This is not my art project; this is my life," Sufjan told Pitchfork in an interview.  The album is about and named after his mother and father, the former who left Sufjan when he was one year old.  Stevens uses his music to explore that relationship with his mother (he did spend three summers from ages five to eight with her).  Musically and lyrically this is the most openly emotional Sufjan has been backed by haunting ethereal ambient moments.  It's the best album Sufjan could have made coming after Age of Adz.
3) Panda Bear
Panda Bear Meets the Grim Reaper
Domino; 2015
Noah Lennox as been at the forefront of setting trends in music since the last decade whether as a solo artist or with his band Animal Collective, but on Grim Reaper Lennox has released some of his most accessible material to date.  Which isn't a bad thing as Panda Bear has always been the one in AnCo with the best pop sensibilities, penning their most successful crossover hit.  It is Noah coming to terms with being a father and how much that is now part of his artistic identity while still maintaining his signature psychedelic weirdness.
2) Jamie xx
In Colour
Young Turks; 2015
The long awaited debut from the xx member is finally here.  We've been teased with excellent singles since 2011 and a remix of Gil Scott-Heron's I'm New Here LP, appropriately titled We're New Here.  In Colour is the culmination of Jamie's work from the past six years and doesn't sound anything like his band's albums.  It's colorful dance music backed by Smith's ear for catchy pop hooks and masterful beats.  The opener "Gosh" gets things started with pulsing bass and spoken word vocals informing the listener that things are about to pick up only to come winding down and sounds like the end of a long night.  Other songs like "Loud Places", which features his XX bandmate Romy, and "I Know There's Gonna Be (Good Times)" are begging to become crossover hits and catapult up the Top 40 charts.  Jamie xx is a skillful producer meshing together colorful synths and melodies over club ready beats.
1) Kendrick Lamar
To Pimp A Butterfly 
Interscope/Aftermath/Top Dawg; 2015

Kendrick's followup to his 2012 breakthrough success is a rarity that it lives up to the hype and surpasses the original in every way.  Released a week before its street date, To Pimp A Butterfly immediately grabbed our attention with its host of talented collaborators and insightful lyrics surrounding the black community ("You hate me don't you?/ You hate my people, your plan is to terminate my culture") it's one of the most politically charged albums of 2015 and arguably the best piece of hip-hop/black art since My Beautiful Dark Twisted Fantasy.  There's also a lot going on behind the scenes too that I hope people take notice of, a lot of Brainfeeder involvement with Thundercat and Kamasi Washington being featured throughout the album as well as FlyLo, calling the record "a future classic," and contributing his production talent to the opening track (he supposably gave Kendrick a lot of beats for his upcoming Captain Murphy project that were unfortunately never used).  This is an album that demands repeated listens and your full attention.